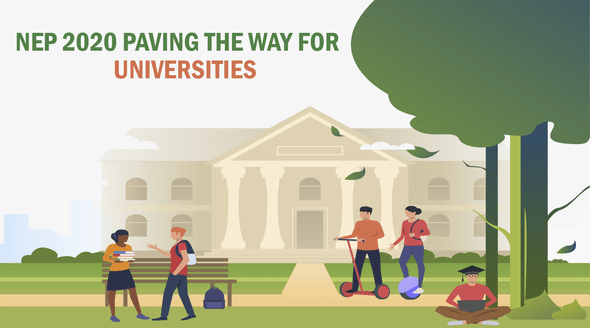 There are roughly 1,000 universities in the nation. NEP2020 declared objective is to simply double the gross enrollment ratio in higher education by the year 2035, which requires us to build one new institution every week for the following 15 years.
How can this enormous task be attained?
This is where reasonably priced online learning is useful with the quicker adoption of digital education in HEIs. Open Universities can address the issue of accessibility and availability of high-quality education. Enrollment issues could be addressed by utilising quick, adaptable, and affordable digital infrastructure.
The proliferation of online education is also greatly influenced by the accessibility of devices and the simple, affordable, and easy-to-use internet. Soon, it will be hard to envision how classes of students would be packed together in small spaces, just as it is currently impossible for the youth of today to imagine living without access to the internet.
Digital education offers the most important need of the human race freedom from years of grudgingly trudging to an institute, freedom of studying at a fixed time, freedom from being confined to four walls, freedom to choose the teacher, and finally and most importantly the freedom to study the subjects of choice.
We only require teachers who have received training in and comprehend the pedagogical requirements of online education. They must receive training on how to deliver instruction utilising LMS and other online education software.
JhaMobi LMS provides such LMS software infrastructure to schools/colleges and other institutes.