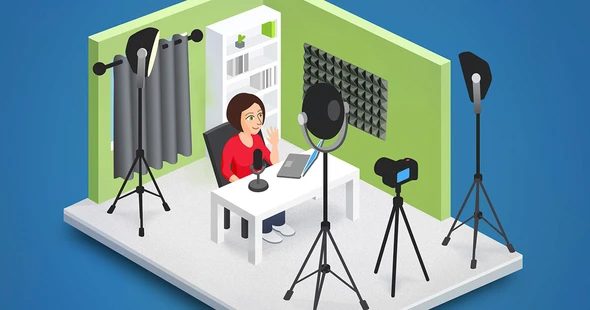 At present, these are methodologies by which HEIs manage Resources and Content for Online Learning
By using existing MOOC content: Swayam, Swayamprabha, NPTEL, NDL, Subodh, Subodhganga, Vidwan are being used for imparting education in Open Universities. This is based on a publicly-shared curriculum and open-ended outcomes.

Youtube videos: Videos access through youtube and Vimeo link which may distract students from studying due to ads and promotional videos.

API integration with third-party content providers using Rest API like EdX
Demerits of this approach
Curriculum and course syllabus are incompatible

Limitations on the course content. Sufficient Resources and Content are not available for most of the course.

Limitations on the courses due to their cost. EDX classes are highly expensive. Moreover, API integration is highly technical work.

Video contents have teachers and Course Instructors come from several organizations.

Most of these instructors are foreigners, and they speak with a foreign accent.

The creation of course videos is a continuous process that requires constant effort.

Probability of copyright violations.

Most courses are not offered.

These videos are one-sided and non-interactive material is regarded as a passive method of learning.

The learning is not outcome-based which is not according to NAAC compliance.
The solution is to produce videos internally.
These methodologies can be used to generate videos in-house:
1. Mobile recording of lecture by teacher using a tripod.
2. Install a Bluetooth webcam in classrooms of every study center for capturing lecture recordings.
3. In-campus Studios or rented studios
where all videos would be created in
the campus studio.
Benefits of this approach:
Video content will be matched with the syllabus/curriculum

Any corrections/modifications would be possible from time to time. Easy to make modifications to existing content.

These videos would be proprietary content and will be copyrighted.

Very cost-effective

The latest and cutting-edge technologies technologies will be used for the finest output. For example: Interactive videos, Video with fast-forward prevention features.Content will be more interactive, engaging, immersive and experiential learning.

These videos would be created by professors who teach students in the study center which convenient as he/she is well versed in local teaching-learning process.

One time cost and a one-time effort.

Course instructors would be from same institute.

It would be a one-time effort.