The Digital Marketing course provides students with a comprehensive understanding of the key concepts, strategies, and tools used in the dynamic field of digital marketing. This course aims to equip students with the knowledge and practical skills necessary to plan, implement, and evaluate effective digital marketing campaigns.
Throughout the course, students will explore various aspects of digital marketing, including search engine optimization (SEO), social media marketing, content marketing, email marketing, and analytics. They will learn how to leverage digital channels and platforms to reach target audiences, build brand awareness, drive website traffic, and achieve marketing objectives.
3 months. This allows for an in-depth exploration of Digital marketing concepts and practical hands-on experience.
Join Our Internship Program by filling application form on https://jhamobi.com/internship/

Mail to admin@jhamobi.com

Call +91 8605666060 / +91 98185 80529
Shortlisted candidates will be selected based on Eligibility criteria and academic performance.
Eligibility
Undergraduate Students: Students from various disciplines such as Marketing, Business Administration, Communications, Advertising, Journalism, Computer Science, or related fields are often eligible to apply.

Postgraduate Students: Pursuing their master's degree or other advanced degrees in relevant fields such as Marketing, Digital Marketing, Business, or Communications.

Diploma or Certification Courses: Students who have completed diploma or certification courses specifically focused on Digital Marketing.
Pre-requisites
The course requires an analytical mentality in addition to some familiarity with the internet. Anyone motivated to study and excel in the field of digital marketing can do so because no technical knowledge is necessary.
Project 1
SEM Live Project - Google Ads
Project 1
Web Analytics - Live Project - Google Analytics
Project 2
Email Marketing Live Project - GetResponse
Project 3
Content Marketing Live Project - CMS like WordPress
JhaMobi Technologies certificates are given after completing full assignments and Mock Tests, quizzes/tests and Final exam online. Interns have to complete courses in 3 months. The certification exam is free of cost. 
70 Marks will be allocated for assignment/live project and 30 Marks will be allocated for an proctored examination.
A  minimum of 40 % passing marks (i.e. at least 28 marks in assignment/live project & 12 Marks in proctored examination) will be required for being eligible for the Certificate.
Kindly note:- The students enrolled in Universities/Institutions/Colleges can avail of Credit Transfer as per UGC Regulations, 2021 for this course. The Host Company for this Credit Transfer will be JhaMobi Technologies Private Limited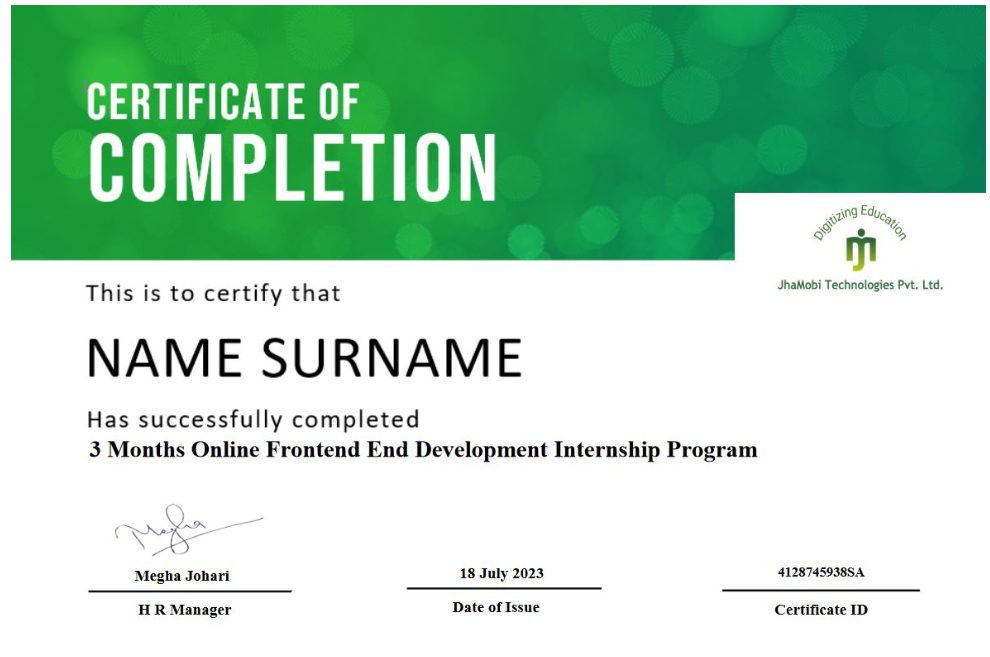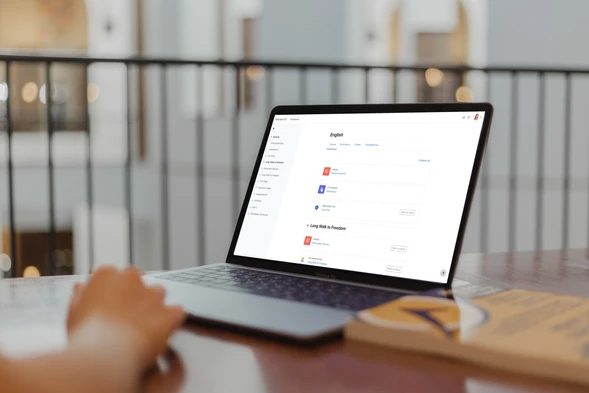 Develop skills for real career growth
Cutting-edge curriculum designed in guidance with industry and academia to develop job-ready skills
Develop skills for real career growth
Cutting-edge curriculum designed in guidance with industry and academia to develop job-ready skills
Develop skills for real career growth
Cutting-edge curriculum designed in guidance with industry and academia to develop job-ready skills
Develop skills for real career growth
Cutting-edge curriculum designed in guidance with industry and academia to develop job-ready skills