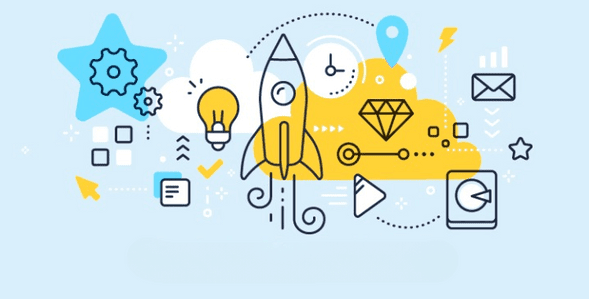 Education start-ups have gained significant prominence in India over the years.
According to a report by RBSA Advisor, 'Unleashing EdTech Potential in India', growth in the Indian Edtech sector will be supported by rising demand as well as strengthening business models, aided by enabling government policies. The New Education Policy, 2020, has also given political impetus to the Edtech sector by recognizing the role of technology in education.
The income inelasticity of education in India is estimated at 0.93 vis-à-vis other expenditures, which implies that, at any income level, Indians are more inclined to spend on education. In addition, a National Sample Survey (NSS) on Household Social Consumption stated that there was a 26% increase in direct spending on education between 2014 and 2018.
Industry reports suggest that aggregate revenue from Indian Edtech startups has doubled since fiscal 2018 and this rate is expected to only multiply. Along with an exponential increase in the number of paid users of Edtech (projected by KPMG to reach 37 million by 2025), the Indian Edtech industry presents huge opportunities for foreign investors.
Edtech Market Categories in India and Major Players or Unicorns Involved
The Digital Learning Market in India is categorized into the following segments: K-12, Test Preparation, Online Certification, Skills Development, and Enterprise Solution. Key growth drivers for these segments include a large addressable market, convenience, price advantage, as well as disruptions caused by pandemics, aided by ever-evolving technological capabilities.
● K-12:
With a current enrollment of over 250 million, the K-12 segment is the largest and most attractive segment for digital learning providers in India.
In this e-learning segment, other sub-segments include smart class solutions, online tutoring, online exam preparation, simulation and virtual reality, STEM learning, AR and robotics and assessment. Prominent Indian players during this section are Cuemath, STEPapp, Whitehat Jr and CampK12.
● Test Preparation:
This is often another rising Edtech section that has continued to evolve in recent years, with additional users looking forward to these platforms to organize for competitive exams like JEE, NEET, CAT, IAS, GRE, and GMAT.
1. This is often chiefly thanks to the convenience and cost-effectiveness of those platforms.
2. Training institutions like Career Launcher and T.I.M.E and top B schools like
IIM-Ahmedabad and IIM-Kozhikode have started offering hybrid courses (a combination of online and offline) in the test preparation segment.
3. The main players in this segment are Byju's, Unacademy, Vedantu, Toppr, Embibe and Gradeup.
● Online certification in courses:
Employability is the main issue driving the recognition of on-line skilled education.
Big data, project management, mobile application development, cloud computing and digital selling are some courses taken by professionals for improvement. The distinguished Indian players during this section are Coursera, upGrad, Eruditus, Simplilearn, Jigsaw Academy, etc.
● Skill development amongst different industries:
Edtech startups are enabling faster skill development, more upskilling and reskilling of gig economy workers and those in entry-level technology roles. In addition, they are updating software engineers and developers with the latest and most adopted technologies. Major players in this segment include Disprz, InterviewBit, Quizizz,
Edureka and Crio.Do.
● Enterprise Solution for big companies:
This segment has witnessed maximum growth as companies are integrating these solutions to stay sustainable in a pandemic world. The main market players in this segment are Liqvid, Classplus, Foradian, Schoolguru, Byndr, etc.
New Trends in the Indian Edtech Industry that you need to know:
The Edtech sector was already expanding rapidly across the world before Covid-related
disruptions accelerated its growth through the almost overnight adoption of technology tools in the education sector.
● In fact, the Covid-linked Edutech boom has boosted the growth of three Indian EdTech players (Eruditus, upGrad and Vedantu), bringing the total unicorn count to five (following BYJU and Unacademy).
● With new strains of Covid-19 emerging more frequently and with no clarity on when
normality will return, e-learning initiatives will be the default option for disease control
and convenience, as well as cost efficiency.
● Substantial increase in user or customers base for edtech EdTech companies like Vedantu and Byju's (tutoring), Toppr (learning) and Unacademy (video classes) have seen a substantial increase in traffic participation during the lockdowns caused by the pandemic.
According to a joint report by BARC India and Nielsen, there has been a 30% increase in screen time in educational apps on smartphones since the lockdown.
● Furthermore, BYJU was reported to have added more than 33 million users to its platform to reach 75 million users, while Unacademy's user base tripled to 40 million
users in January 2021.
● Toppr also saw a growth of 100 % in the paid user base.
● Trends further suggests that the increase in this screen time for online learning has increased not only for the K-12 and post K-12 segments, but for professionals as well.
● According to a recent LinkedIn survey, nearly 63% of professionals have increased their time spent learning online to hone their skills or re-skill to stay relevant.
In 2020, Facebook collaborated with the Central Board of instruction (CBSE) to launch an authorized course of study on digital safety and on-line well-being, further as increased reality (AR). Facebook has partnered with the Bengaluru-based Startup Village Collective DigitalLearning Platform to give the AR course of study.
● Value-added helpful services with regular courses
More platforms are innovating to provide tailored products for their target audience, offering value-added courses like group discussions, live projects, career counseling sessions, internships, etc. in addition to regular courses.
In addition, more advanced features like custom dashboards, accurate performance tracking and skill mapping are also offered to users by premium institutions to gain traction.
● Gamification involvement for the e-learning experience
Technology is being leveraged to produce associate immersive learning expertise to users through improved interfaces to confirm higher information acquisition.
1. Trends like construct simulation, level advancement badges, and incentive-based learning square measure driving user engagement on Edtech platforms like BYJU and Cuemath.
2. For example, when using BYJU, during a round of hands-on testing, the app prompts you with questions like, "Hey, did you answer that question a little too quickly?" to test the student's approach to learning.
3. The things involve "a swashbuckling path to discovering the proper answers to the questions", or giving students "lifelines" throughout tests.
Final verdict on What is the scope of education start-ups in India?
Looking more broadly at the scope to include learning technology providers, according to Metaari, there was $18.7 billion in global private investment in learning technology providers in 2019. Furthermore, when the government intervened in the NEP (National Education Policy) 2020, it helped the exponential growth of the edtech industry with forecasts of a further increase in the growth rate.
From an associate calculable size of $700 million nowadays, the edtech market is heading for 8x to 10x growth within the next 5 years.
The novel set of policies is anticipated to drive the trade forward to make vivacious communities of lecturers and nobles, break down harmful silos, and change students to become multi-skilled. Furthermore, resources and innovations keep piling up to meet the ever-increasing needs due to the huge demand for online education, especially given the pandemic and the limitations it poses.
Do Follow :
LinkedIn