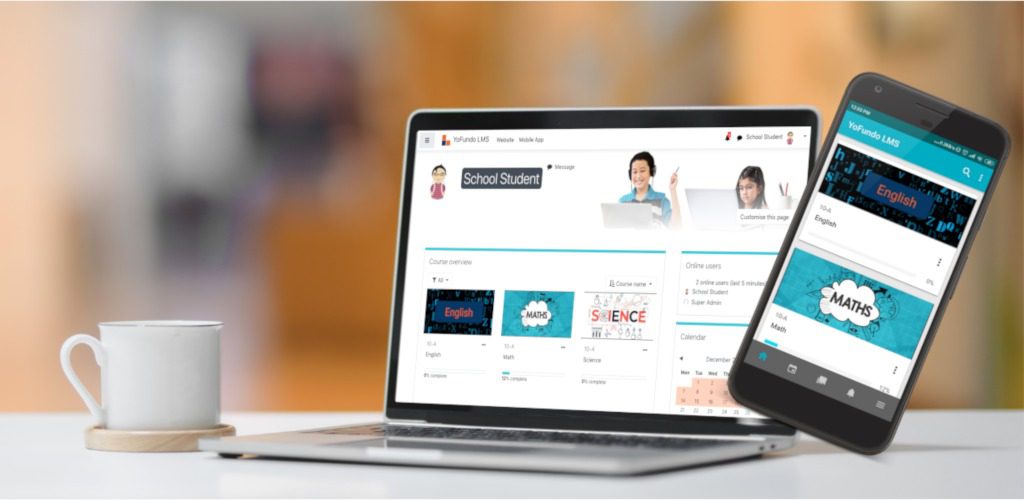 JhaMobi LMS is one of the top e-learning software of 2020 which offers a variety of features and integrations.
which make it perfect for schools and other educational institutions. It is a Technology-based Education Platform where schools/institutes can have a stable, robust, secure, personalized and digital educational system to run their academics and administration remotely and with ease and significantly improves the level and quality of education
It is an all-suite and fully customizable software solution that provides a Learning Management System for Schools/institutes.
Simple, Modern, easy to use interface

Personalized and Exclusive branding. Fully customized with school logo, school name and other details. Different themes, separate branding, and so on.

All device complaints: Available on all devices like Desktop, Laptop and Mobile/Tablet. Mobile Compatibility– YoFundo LMS is mobile compatible.

Secure Software, Complete Protection of Content and User Data

Highly scalable cloud-based secure system with zero upfront expenses.

Unlimited Offline access to content

Another revenue stream option by accommodating higher-than-expected enrolments without an additional classroom or any physical infrastructure.

Cost-effective with No Physical schoolbook policy.
It offers an excellent LMS platform that takes e-learning to the next level by providing users
To track user activity completion time, carry out in-depth test results, and much more.

Multi-Language LMS–JhaMobi LMS is one of the best e-learning companies in India, which offers multi-language options.

It is also accompanied by chats, forums, quizzes, and much more.

Gamified LMS– This feature of JhaMobi LMS introduces game dynamics into learning. Users can employ interactive gaming mechanics to upgrade the learning strategy and introduce the element of fun into the training. Gamification allows users to complete different levels of learning and win various badges and rewards. throughout.

Interactive Video–JhaMobi LMS is one of allows its users to create, share, and reuse interactive videos. These videos provide the learners with an immersive learning experience through images, elaborate texts, links, quizzes, and so on. Users have to complete each video sequentially, to move on to the next one.

Advanced Reporting– JhaMobi LMS provides customized reports about all the users, courses, and systems. This helps the management to measure and improve the different strategies they require to achieve their e-learning goals. It helps the management to track the activity of the users, check the success of the courses, and much more.
This is a flagship product of JhaMobi Technologies Private Limited which is a SaaS platform. Established in the year 2016, Jhamobi Technologies is based out of Pune. It is in Education Technology (#edtech) domain, application development and custom LMS and CMS development.